Job Vacancies
Last Update : 26th September , 2017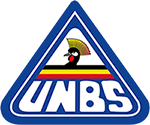 EXTERNAL ADVERTISEMENT
---
Uganda National Bureau of Standards (UNBS) is a statutory body under the Ministry of Trade Industry and Cooperatives responsible for standardization, Quality Assurance, Metrology and Laboratory Testing (SQMT) with the objective of facilitating fair trade, promoting local industries and Consumer protection.
UNBS is looking for highly motivated candidates, result-oriented and qualified professionals with integrity for employment on a three-year renewable contract depending on satisfactory performance to fill the post of Standards Officer
ONLY SHORTLISTED CANDIDATES WILL BE CONTACTED
Mode of Application:
Interested and eligible persons who meet the above requirements are invited to apply. Applications with detailed CVs (with email, telephone contact and postal address), plus copies of all academic certificates and transcripts, testimonials, copy of valid identity card, contact details (telephone, postal and email addresses) of three competent referees should be sent by courier or hand delivered to the address below latest 5.00pm,Friday 29th September 2017
The Executive Director,
Uganda National Bureau of Standards,
Bweyogerere Industrial Park
Plot 2-12 Kyaliwajala Road,
P.O Box 6329,
KAMPALA.
Standards Officer
Job Summary: The Standards Officers will mainly provide standardisation activities to UNBS stakeholders
Develop, implement and enforce National Standards as guided by UNBS Act, regulations and procedures
Offer technical and scientific input in the planning and operations of UNBS standardization programmes
Conduct stakeholder analysis and incorporate requirements in the work programme in consultation with the supervisor
Prepare and submit monthly, quarterly and annual reports
Conduct any other duties as may be assigned by the supervisor or management.
Qualifications, Skills and Experience:
The applicants should preferably hold an Honours Degree in Chemistry, Biology, Food science, Food Technology, Engineering or any other science related qualification from recognized University/Institutions
The applicant must be computer literate with skills in MS Word, Excel, PowerPoint, and Internet applications.
At least two years' post-graduation experience
The successful candidate needs to be a team player, an excellent communicator with good oral communication and presentation skills.

Click to download Detailed Job Advert