Job Vacancies
Last Update : 27th March , 2017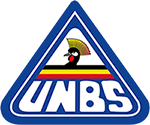 EXTERNAL ADVERTISEMENT
---
Uganda National Bureau of Standards (UNBS) is a statutory body under the Ministry of Trade, Industry & Cooperatives responsible for Standardization, Quality Assurance, Metrology (Measurement), and Laboratory
Testing (SQMT) with the objectives of facilitating fair trade, promoting local industries and protecting consumers.
UNBS is looking for highly motivated candidates, result-oriented and qualified professionals with integrity for employment on a three-year renewable contract depending on satisfactory performance to fill the following posts.
1. Principal Surveillance Officer- Investigations and Warehouse Management (1 Position)
2. Principal Legal Metrologist- Volume and Flow (1 Position)
3. Principal Legal Metrologist- Prepackage Control (1 Position)
4. Principal Legal Metrologist- Weights and Measures (1 Position)
5. Principal Public Relations Officer (1 Position)
6. Principal Quality Management Officer (1 Position)
7. Principal Inspector- National Inspection (1 Position)
8. Principal Inspector- Compliance and Quality Assurance (1 Position)
9. Principal Risk Officer (1 Position)
Interested persons with the requirements may submit their applications together with attached copies of all academic qualifications, and detailed CVs with mobile telephone numbers indicated, to the address below in person or by courier latest 5.00pm, 6th April 2017.
The Executive Director,
Uganda National Bureau of Standards,
Standard House
Plot 2-12 By-Pass Link, Bweyogerere, Buto
P.O. Box 6329, KAMPALA.
Click to download Detailed Job Advert
Attachments